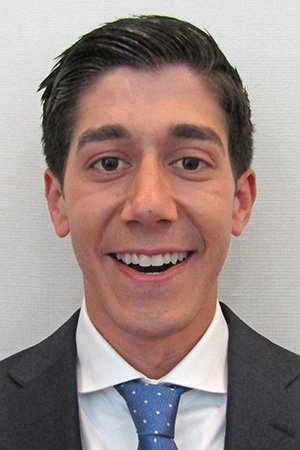 At age 15, Alex Entratter took his hard-earned summer job money and spent it all on a pair of fancy earrings to give to his grandma for her birthday. That encapsulates Alex: He works hard to give to people, and spends his time, money and unbridled energy in accordance with Jewish values to make people happy.
It was a JUF Birthright Israel trip four years ago that inspired Alex to dive into Jewish leadership opportunities in the Windy City. Today, Alex - a real estate broker - serves on JUF's Young Leadership Division board as well as on the Chicago Next Generation Board of the U.S. Holocaust Memorial Museum. 
Alex champions his LGBTQ community too. He was one of the founders of the YLD Pride Committee and seeks to bridge LGBTQ Jews to Jewish communal life and Israel. 

Age:
26
Primary gig:
Residential Broker Associate with @properties
On the side:
Aspiring foodie/insta-food-porn guru, musicals upon musicals, flywheeling, master chef'ing for all my friends, exploring all of Chicago's neighborhood favorites, and ensuring that I always have a trip somewhere new in the queue.
Relationship status:
In a relationship with a NJB
Celebrity doppelganger/who would play you in a movie:
I would be a happy man if Andy Cohen played me in a movie. We may not look alike but, emotionally, he is my spirit animal. Plus, we're both "Nice Jewish Boys" who have really cute Jewish mothers, so we have a lot in common.
If time and money were limitless, I would:
I would love to take my closest friends and family on my dream trip to Australia and New Zealand. I am always the organizer among my friends to coordinate anything from a boozy brunch to a summer sports league. I'm always trying to bring the people in my life together and it's not easy with everyone's schedules. If I offer up a free trip, they will have no excuse!
Me in 10 years:
Continuing the role of being an active Jewish mother in the lives of all my clients … I also plan to expand into real estate investing/flipping. I wouldn't hate being married to a NJB as well …