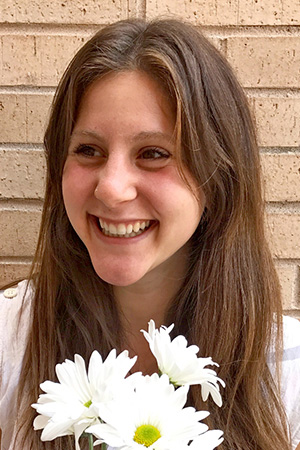 How do you deal with the stress of being a master's candidate in clinical psychology and lead researcher at Columbia University? Erin Doppelt meditates. In fact, she's an expert at it. Erin leads meditation and holistic wellness programs and retreats, and her out-of-the-box thinking and creativity gets her flown around the world to Jewish and non-Jewish organizations to lead them.
Her travels have included stops in, among others, Mumbai for the Global Jewish Service Corps, multiple summers leading Shorashim trips to Poland and Israel for high school students as well as Birthright Israel trips. She has also worked with various Hillels, Moishe House and overnight camps on programming.
You can follow Erin @Bullshitfreebabe on Instagram, a social media space where she offers meditative and holistic health tips and encourages people to share from a place of goodness and authenticity.
Age:
26
Primary gig:
International Meditation educator, retreat leader, holistic counselor, researcher, Founder of the Bullshitfreebabe movement and www.erinracheldoppelt.com
On the side:
Master's Student at Columbia University NYC
Relationship status:
Single
Describe yourself in 10 words or less:
Pro-Peace nomadic Spiritual Zionist Yogi Jew that loves her family
Something most people don't know about me:
I taught Palestinian, Syrian, Jordanian and Lebanese women meditation in Amman, Jordan this past winter and just finished my first book deal.
If time and money were limitless, I would:
Build pro-peace communities and schools where we welcome Shabbat on Friday evenings, show up for the Muslim call to prayer on Saturday, chant in Sanskrit for evening meditation and head to church on Sunday. Peace lies in mutual understanding of the person we identify as opposite our own conflict. Take my family on a trip to Zihuatanejo, Mexico and honor them for all their love, support and guidance. They're the best and I am the luckiest.