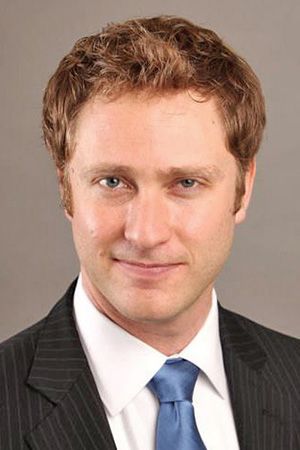 "Justice, justice you shall pursue" is one of the most famous quotes in Judaism. Elliott Riebman pursues justice -- and screenwriting and magic -- but justice first. 
After serving on the Law Review at DePaul University College of Law, Elliott worked at the firm of Bryce Downey & Lenkov LLC before his current post at the Office of the Chief Judge, Circuit Court of Cook County, where he develops legal policies and programs to reduce gun violence through the courts. At one time, he even worked on the defense of former Illinois Governor Rod Blagojevich, simply because he wanted to ensure him a fair trial.
Elliott's pursuit of justice through the law extends beyond his day job too. He mentors younger attorneys, some of whom he's met as an adjunct law professor at DePaul. He also loves to write competition-winning screenplays and keep up his skills as a professional magician. 

Age:
35
Primary gig:
Staff Attorney, Office of the Chief Judge, Circuit Court of Cook County
On the side:
Screenwriter/Producer/Adjunct Law Professor
Relationship status:
Married
Something most people don't know about me:
I wrote a screenplay that won 3rd place in an international screenwriting competition. It's based on the true story of a refugee from Africa who survived extraordinary hardships to make it to America and become a U.S. Marine. His life and struggle inspired me in my fight against cancer. The film is currently in development and will hopefully be produced.
How do you Jew in Chicago?
My wife and I support JUF and participate in community events; some organized by our temple (Temple Jeremiah in Northfield).
Chicago's Jewish community in 10 years:
Active and thriving with events like the YLD one at which I met my wife and others benefitting the community that help young people make personal and professional connections.