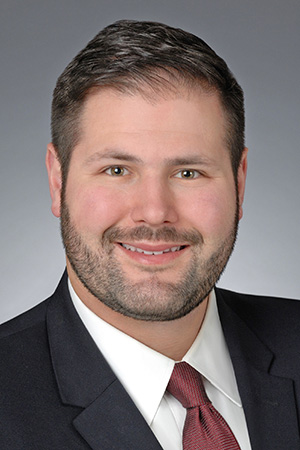 Bryan Rosenberg lost his first job out of school within a month due to the economy, but rather than skating by living rent-free in his hometown of Cleveland, he bet on himself and moved to Chicago to find work. In his words, it was "the best bet I've ever made."
Bryan works at commercial real estate and capital markets firm HFF, where he is particularly passionate about mentoring younger associates in the office. He also enjoys helping new college grads with an interest in real estate find the best path for them and has done so by volunteering with DePaul University's real estate program for the past few years.
Bryan recently completed his 5-year term on the YLD Board of Directors, during which he was vice chair of the 2015 Annual Campaign, chair of the 2016 Annual Campaign and helped spearhead the annual Party of 8 event.

Age:
30
Primary gig:
Director at HFF, Office Investment Sales
On the side:
Reading, basketball, Cleveland sports fan, travel, architecture, photography; I enjoy food but wouldn't call myself a "foodie;" spending time with my wife and puppy, family and friends.
Relationship status:
Happily married to my lovely wife, Danielle
Describe yourself in 10 words or less:
Driven Jewish professional, family man, and will try anything once.
Celebrity doppelganger/who would play you in a movie:
Years ago I was told I look like a cross between Blake Griffin and Ronnie from "Jersey Shore" … I used to be in much better shape.
How do you Jew in Chicago?
Heavy dose of JUF, of course. We also keep a kosher home, so frequent trips to Romanian help. Brings back memories of going to the butcher every week growing up and getting to sample the meats! Beth Shalom for services, matzah pizza parties, and several Shabbat dinners throughout the year with family and friends.