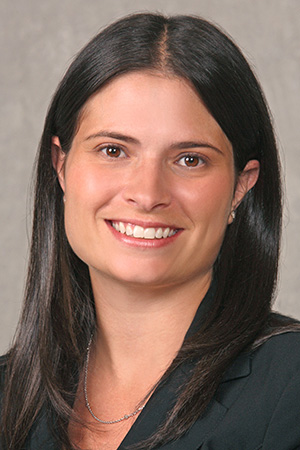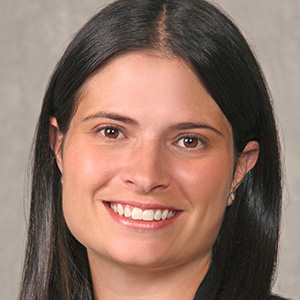 Rabbi Pam Mandel has the uncanny ability to connect with congregants of all ages at Am Shalom in Glencoe. Young adults, young families, students and more flock to her for wisdom, comfort and words of Torah.
Since arriving at Am Shalom in 2012, Rabbi Mandel has shown a particular passion for the next generation of Jews. She launched Am Shalom Young Adults from scratch and has grown it from five people getting drinks one night to an email list of more than 700 people; last fall, more than 400 young adults turned out for a Shabbat experience at Chicago's Standard Club. She also draws pint-sized members of the congregation to her popular young families programs, including Frozen and superhero-themed tot Shabbats. (She and her husband, Brad, have two young daughters -- and Frozen lovers -- of their own.)
Rabbi Mandel is also committed to Jewish disabilities awareness and developmental disability inclusion and serves on the advisory board of the Center for Jewish Genetics.
Age:
36
Primary gig:
Associate Rabbi at Am Shalom in Glencoe
On the side:
Spin/cycle enthusiast, novice cook, Kindle lover, always looking to spend more time with family and friends.
Relationship status:
Married
Celebrity doppelganger/who would play you in a movie:
Sarah Silverman. People say that I sound just like her … plus her sister is a rabbi so she'd know what it would take to nail the role!
Something most people don't know about me:
I attended Chippewa Ranch Camp for 11 years and still consider it the happiest place on earth.
Chicago's Jewish community in 10 years:
My hope is that the young adults I have the privilege of working with now are going to be leaders of the Jewish community. I know that, in their hands, Chicago's Jewish life is going to be thriving.