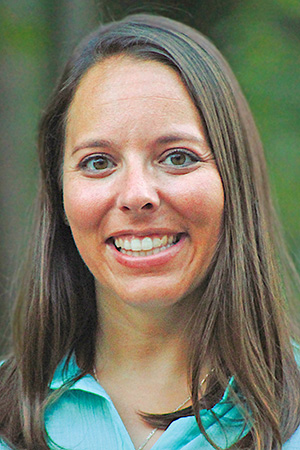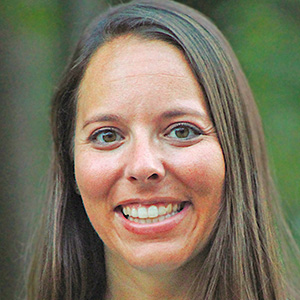 As a school speech-language pathologist and director of Camp Firefly, Liz Robbin has no regard for clocks or calendars when it comes to providing the best for her early childhood students and campers with disabilities and disorders.
Through Camp Firefly, Liz helps provide kids and teens with social disorders such as Asperger's Syndrome and Autism with the opportunity to have an enriching, empowering summer camp experience. Since 2011, she has crafted and improved Camp Firefly programs and more than doubled attendance, in large part due to her efforts founding the Friends of Camp Firefly and organizing the annual Give for the Glow fundraiser, which has provided about 100 scholarships to families over the last six years.
Liz also makes time to volunteer with other organizations in Chicago. She serves on JCC Camp Chi's alumni committee, volunteered in Israel earlier this summer with JNFuture and has participated in YLD's Mensches in Motion and ADL's Glass Leadership Institute programs.
Age:
34
Primary gig:
School speech-language pathologist
On the side:
Director of Camp Firefly, an overnight camp that offers a unique experience for campers who have been diagnosed with social disorders. When I'm not working, I love spending time with family and friends, going to Bears and Cubs games, and traveling.
Relationship status:
Single
How do you give back?
As the director of Camp Firefly, the best part of my job is being able to give kids who have social disorders the opportunity to make friends and have a successful camp experience that they would not be able to have without Firefly.
Describe yourself in 10 words or less:
Loyal, traveler, passionate, patient, advocate, adventurous, thoughtful, giving, independent
How do you Jew in Chicago?
I enjoy attending JNFuture, YLD, and ADL events. I am also an active member of Camp Chi's alumni committee and love attending the events where I am able to connect with camp friends. At Camp Chi there is a focus on the Jewish values of kavod (respect), chesed (kindness), and kehilah (community). I try to embrace these values each and every day, not just when I am up at camp. During my day job as a school speech-language pathologist working with children with special needs, I am always invoking these values. Even though my students are not Jewish, I am proud to bring my Jewish values into my work and pass them along to my students.