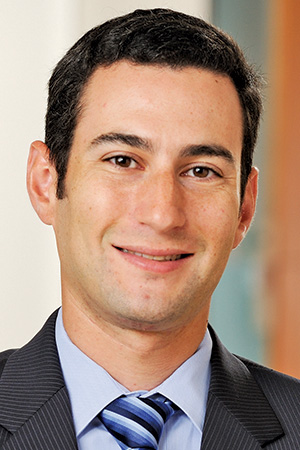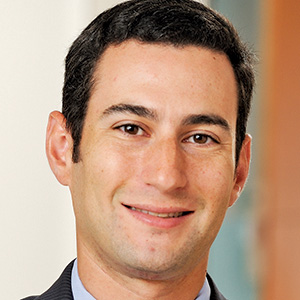 David Eisenberg is quickly establishing himself as an expert in construction law (a six-time Rising Star, in fact, according to Illinois Super Lawyers), but he also knows what it takes to build a thriving Jewish community that is supportive, giving and connected to Israel.
David has taken active leadership roles at JUF through Young Leadership Division and the Young Lawyers Division as well as the Jewish National Fund. He strives to engage young Jews in meaningful social events and inspire them to get more involved with service and philanthropy. (Also, if you attended YLD's Big Event Fundraiser last year with Hannibal Buress, you have David to thank for securing the corporate sponsorships that subsidized the event's ticket price!)
David also acts as co-chair of his law firm's associates committee, organizing company volunteer events at JUF's Uptown Cafe, the Lakeview Food Pantry, the Ronald McDonald House and Chicago Cares.
Age:
34
Primary gig:
Attorney at Much Shelist, P.C.
On the side:
Board member of various young Jewish groups
Relationship status:
Married
How do you give back?
I give back through my involvement in the JUF and JNF. I believe that the only way to ensure that our Jewish community, both locally and in Israel, remains strong is to ensure that the younger generation of Jews – the young professionals – are engaged at an early age. Social events are a great way to bring young Jews into the fold of a group like JUF or JNF, but the only way to keep those people engaged – and to get them passionate about the philanthropy of the organization – is to educate them about the great things our Jewish organizations do for Jewish communities.
Describe yourself in 10 words or less:
Attorney by day, father by night, volunteer on the side.
Celebrity doppelganger/who would play you in a movie:
My former neighbor used to tell me I looked like Adam Levine from Maroon 5. But she had really thick glasses. I've also heard David Schwimmer more than a few times. But I think if someone was going to play me in a movie it would have to be Jake Gyllenhaal. He's versatile.