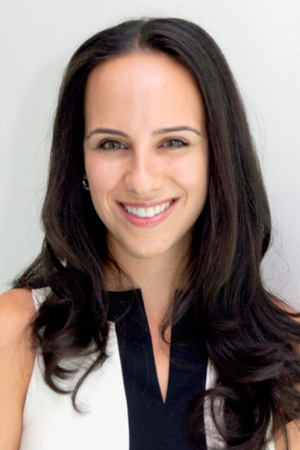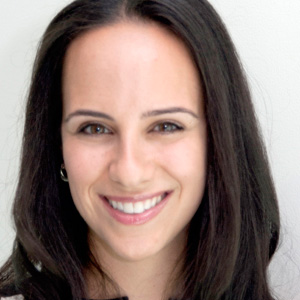 Daliah Saper's talents take her from law office to TV studio to classroom; from mentoring to volunteering to the dance floor. As an expert in intellectual property and media law, Daliah has supported many Chicago entrepreneurs by giving them legal advice and sponsoring their events – and she provides engaging, perceptive legal commentary on television and radio.
Among numerous professional accomplishments, Daliah was named a "Rising Star" by Super Lawyers magazine for six consecutive years and recognized as a leading media and entertainment lawyer by Chambers and Partners. She is an adjunct professor, sharing her expertise with Chicago area law students.
"Daliah is an incredible advocate and the most media-savvy person I know," wrote nominator Jane Charney. "She is an avid volunteer and fights to advance women in all facets of life. She also is a great supporter of the arts."
Daliah provides mentoring to young and aspiring attorneys and pro bono services to Lawyers for the Creative Arts. Jewishly, she is a member of AJC ACCESS Chicago, is involved with Chabad, organizes Jews in the tech industry and supports various Jewish organizations in Chicago. 
Age:
33
Primary gig:
Principal Attorney of Saper Law Offices, LLC, an intellectual property, media and business law firm Daliah founded in 2005
On the side:
TV legal expert who regularly appears on Fox News, Good Day Chicago and the ManCow Show. Adjunct professor of Entertainment Law at Loyola University Chicago School of Law.
How do you give back?
Do exactly what I'm doing now, but on a grander scale!
Celebrity doppelganger/who would play you in a movie:
People say I look like Jennifer Love Hewitt
How do you Jew in Chicago?
Through the River North Chabad, I have organized a program geared toward 3- to 6-year-olds. I also help organize Jews in Tech events that target Chicago's start-up community. In addition, I regularly attend Jewish United Fund, American Jewish Committee, American Israel Public Affairs Committee, Anti-Defamation League and Friends of the Israel Defense Forces events.
Passions:
Anything creative, most recently a sculpture class. I also go salsa dancing every Tuesday night.
Chicago's Jewish community in 10 years:
Chicago has a wonderful Jewish community, but I sometimes feel it could be less fragmented. I hope we can provide more opportunities for Jews of all backgrounds to attend events and interact more regularly
Me in 10 years:
Happy and healthy. Growing Saper Law into a bigger law firm and having my own television show!