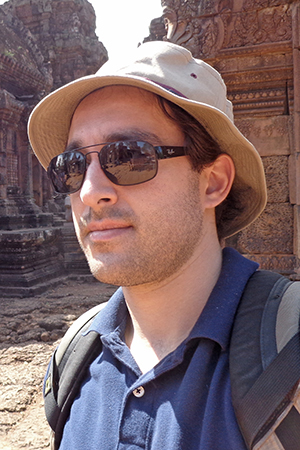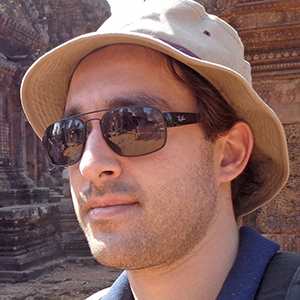 Jacob Gold straddles two worlds: academic life as a PhD candidate at the University of Illinois at Chicago and ethnographer/anthropologist in Southeast Asia.
After graduating from Princeton, Jacob spent a year in Hanoi, Vietnam writing for the Vietnam News and then a year in Cambodia as a journalist and writer for a sketch-comedy show. It was life-changing, as Jacob went to get a Master's in Southeast Asian Studies and now works to preserve the ancient language of the Kuay people in Cambodia, where he conducts his fieldwork during the summers. His passion for this work can be linked to his long-time interest in Yiddish, a similarly endangered language, which he took courses on in school and learned from his grandparents.
In the classroom, Jacob devotes extra time to helping students coming from disadvantaged backgrounds and under-resourced schools. Additionally, he mentors a group of young adults with special needs.
Age:
30
Primary gig:
Studying, teaching and writing about the anthropology and archaeology of Southeast Asia, particularly Cambodia
On the side:
Urban cyclist, movie nut, comedy writer, general bookworm, Wrigley Field bleacher bum
Relationship status:
Single
Describe yourself in 10 words or less:
A mensch who often worries his grandparents with world travel.
Chicago's Jewish community in 10 years:
I predict a shift back to starting families and joining congregations in the city itself rather than the suburbs. A diverse range of Hebrew Schools and Jewish day schools will be packed with the children of my generation's "beshert" marriages. Just because the millennials want customized experiences doesn't mean they don't want authentic experiences, and there is enough fruit from etz chayim to go around.
Me in 10 years:
I don't want to bring a keinahora on myself but I would love to be a professor somewhere here in Chicago, teaching, publishing, conducting field research, not only in SE Asia but also in Israel. Spend a few hours at the Israel Museum and you'll realize that Ha'Aaretz has 2 million years of human history and millennia of Jewish history right under your feet, with new discoveries always waiting to be revealed.