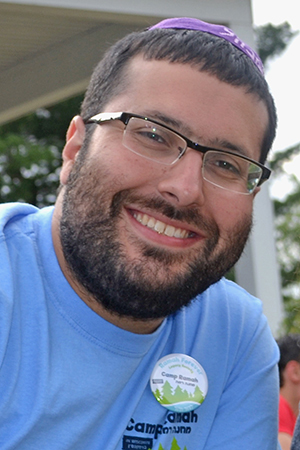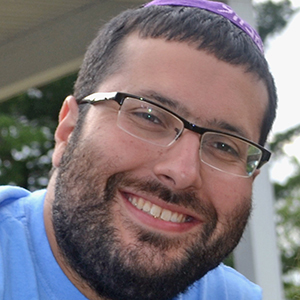 Jacob Cytryn is the director of Camp Ramah in Wisconsin, but for him, it's more than just a title. As a lifelong Ramahnik, the camp and its campers are his heart and soul. Jacob not only focuses on creating warm, positive Jewish experiences for his campers, but he has also been at the forefront of enhancing opportunities for the inclusion and support of campers with an incredibly broad spectrum of needs.
Education is extremely important to Jacob, who is an alumnus of the Wexner Graduate Fellowship and is currently an advanced Ph.D. student in Jewish Studies and Education at Brandeis. He also volunteers as scholar-in-residence in many synagogues and communities. Another fun fact: Jacob once appeared on Jeopardy! Jacob's friends describe him and his wife Tamar as a "powerhouse Jewish couple in Chicago" and Jacob once joked that their Lakeview apartment basically operates as a hostel given the number of Shabbat guests they host.
Age:
33
Primary gig:
Director, Camp Ramah in Wisconsin
On the side:
Aspiring to be a more-present husband and father; working on a Ph.D. dissertation; ravenous reader; a little too much sports and TV.
Relationship status:
Happily Married
Describe yourself in 10 words or less:
Body barely big enough to contain passions and interests.
Celebrity doppelganger/who would play you in a movie:
Zach Galifianakis
If time and money were limitless, I would:
Open up a laboratory and incubator campus for Jewish artists and educators at Camp Ramah in Wisconsin
Me in 10 years:
With any luck -- same job, same house, barely going gray, one kid starting CJHS, two more at CJDS, and enjoying long vacations with Tamar, the love of my life