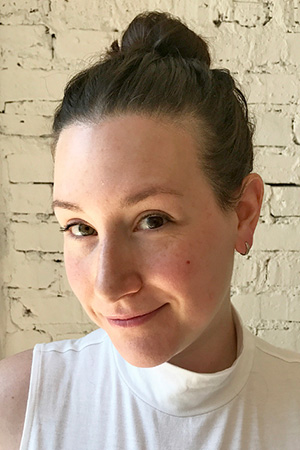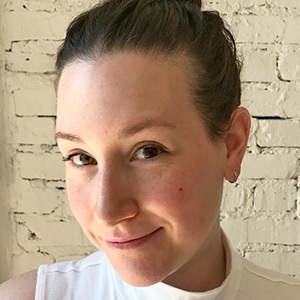 No matter your Jewish observance, most Jews will admit to food's centrality in our community and culture. As a leading Chicago foodie and proud Jew, Rachel Holzman is all about this. 
In what many might consider a dream job, Rachel works with talented, well-known local chefs such as Paul Kahan (The Publican, Blackbird) and Stephanie Izard (Girl and the Goat) to help them co-author cookbooks and lifestyle books. She has also worked with celebrities including Kate Hudson, Tiffani Theisen and Alicia Silverstone on lifestyle writing projects. 
When she's not writing, Rachel is an owner and volunteer with Chicago Market Food Co-Op and the Dill Pickle Food Co-Op. As a proud mommy of two, she also enjoys participating in JUF's jBaby Chicago, and attends Mishkan services with her family. She is also a supporter of Keshet, which provides opportunities for people with special needs.

Age:
35
Primary gig:
The short answer: I write other people's books with them. I also test and develop recipes, putting both my editorial and culinary backgrounds to good use.
On the side:
Mom to Levi (4) and Noa (6 months)
Relationship status:
Married
How do you give back?
I volunteer with two food co-ops in the city (mentioned above), with the hope that they can create a more sustainable way for farmers and local producers to sell their goods in the city. I also frequent the local farmers markets to ensure that our dollars are supporting their efforts. And having had two home births, I'm active in the Chicago home birth community, helping to support women who have made the decision to have their children at home and spreading education.
Celebrity doppelganger/who would play you in a movie:
Aly Raisman (I can't tell you how many people texted me about that during the Olympics! I don't see it, but can't complain.)
How do you Jew in Chicago?
I recently taught my kid to like smoked white fish, so there's that! But also, since I just moved back to Chicago a few years ago, Jewing in Chicago has meant reconnecting with people I grew up with and getting to know them as adults and--stranger still--parents. Reviving these communities, and creating new ones, has been important to us putting down roots here. I also support organizations like JUF, jBaby Chicago, Keshet, and Mishkan.