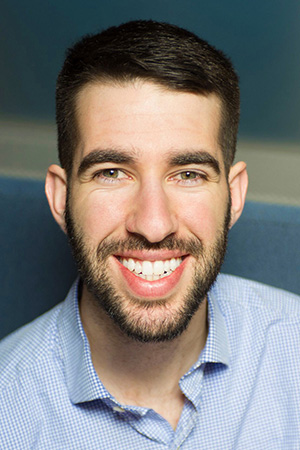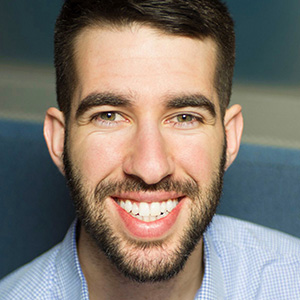 During the day, Adam Sobol is a cyberhero, helping companies better prepare for and defend against attacks on their networks and websites. But the rest of the time, he's a superhero to seniors living with dementia.
Adam is the founder and CEO of CareBand, a wearable technology that gives caretakers the location and data of their senior living facility residents in an effort to eliminate injury and death due to dementia-related wandering or staff oversight. CareBand has won Indiana University's BEST competition and was named a "Top 10 Healthcare tech startup to watch" in 2017 by TechRepublic.
Adam values making time for people of all ages: he volunteers with seniors, mentors young entrepreneurs, speak at various events and provides pro-bono website and mobile development.

Age:
24
Primary gig:
Cybersecurity Consultant at Protiviti Consulting
On the side:
Founder and CEO of CareBand
Relationship status:
Taken (lucky Jewish girlfriend)
Describe yourself in 10 words or less:
Passionate about changing the world through the medium of technology
How do you Jew in Chicago?
From hosting monthly Shabbat dinners at my apartment with my roommate and friends to participating in the LEADS program, I Jew it up in Chicago. Additionally, my startup was selected to participate in the JCC's 2017 Seed 613 Startup Bootcamp. I also attend Moishe House events and YLD events around town.
Chicago's Jewish community in 10 years:
Closing the gap between generations. Our community is aging, and we will be the ones to support and foster the change. I see a great opportunity to tap into the wisdom and experience of the older generation in order to provide knowledge and advice to the younger generations. Through existing programs such as CJE's Associate Board and Holocaust Community Services' Call a Survivor Program, the need is already starting to be addressed. With these population changes in our community, there will be a need for support for within and between families, all leading to a stronger more united Jewish community.