Permanent link
All Posts
07/27/2010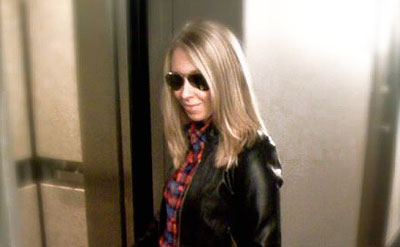 Fall fashions
Pre-Fall.  It's amazing what those two little words can do when hyphenated. 
Those two teeny words have the power to bring me to a terrifying level of excitement, and then crush me, just as quickly. 
Are you asking yourself, "What the hell is the girl talking about?" Do the words "Pre-Fall" not immediately register with you?  If so, I'll refer to you as the "Shoppingly Challenged." And for my Shoppingly Challenged, (or SC) readers, I'll explain what is just so amazing and so devastatingly crushing about Pre-Fall. 
Pre-Fall is the time of the summer when all of the stores and designers release their fall fashions—holy excitement!  Come early July, I can't wait to see what the stores are showing for fall, and take advantage of the summer sales.  I pre-shop the Nordstrom Anniversary Sale (arguably one of the greatest of the Pre-Fall sales,) look for my High Holiday outfits, and start figuring out how I'm going to save to afford all of the fall staples that I've been drooling over.  So this all sounds great, right?  Where does the "devastatingly crushing" part of Pre-Fall kick in? It kicks in NOW, when I think about the "fall" part of Pre-Fall.  Where did summer go? Why am I getting emails from my favorite stores about which sweaters and boots I MUST purchase this fall?!  I even woke up to an email in my mailbox this morning about a certain designer's FALL-WINTER collection! Fall-Winter!  WHAT! What about tank tops and sandals, and teeny tiny skirts?  Ugh, THIS is the part of Pre-Fall that is awful.  It makes me feel like summer is slipping between my fingers before it even started! And it reminds me of everything that I need to buy this year for fall…. And for fall-winter.
Because I am Oy!'s resident fashionista (who is limited to a non-profit salary), I've come up with a list of stylish fall items that are still in my closet from last year, that are just as hot and trendy this year.  Hopefully my list helps to calm my nerves and yours, as the Pre-Fall stress sets in…
Shoes—Like last fall, boots are all the rage! We're seeing boots of all heights, ranging from high heel clogs, to short booties—aka shoeties (pronounced shoo-tees), to flat riding boots, and OTK (over the knee) boots.  Most likely, the boots you bought last fall will be fine to wear again.  I can't wait to break out my flat OTK boots and my shorter ankle booties. They were fantastic last year, and I know they'll get me through another season!
Bottoms—Hurray! Super skinny jeans have not left the scene!  No need to replace your favorite skinnies!  Expect to see new skinnies in all shades of denim, including twill and military green—some even adorned with cargo pockets.  We'll also get to re-wear our second-skin jeggings, or jean leggings.  Black or dark grey jeggings are a fantastic staple to dress up or dress down.  This fall, hemlines on dresses and skirts are short, like this summer… talk to your employer about that one…
Tops—Designers are showing a lot of feminine details, like ruffles and lace.  While you might not have pieces like this from last fall, a fantastic silk blouse with ruffles or unique details around the neck is a great investment piece! It can work at work, under a suit or cardigan, but can also work out on the weekends under another hot item for fall—the leather jacket! Snug leather jackets have been in for awhile now, and I don't see them going anywhere—another great investment piece.
Handbags—We're seeing a lot of top-handle handbags this fall. The cross-body bags from summer and spring are still in, so don't panic about needing a new purse.  However, if you plan on splurging on a purse, feel confident in your top handle purchase, knowing that it is a classic design that will never go out of style.
Trendy Work—This all depends on the dress code at your office, but it's easy to work trendy into your work wardrobe. I'm planning on buying several long sweaters, which will look great with skinnies, and are also work appropriate with a turtleneck, black skinny pants, and chunky heels or OTK boots.  On more conservative days, a ruffle-y silk top pairs well with a suit, or a cardigan and high-waisted skirt. 
In closing, savor the summer, and don't let Pre-Fall stress you out.  Think of all of the exciting new fashions, awesome sales, and my tips for saving a few dollars by wearing pieces from last year.  You'll look just as fabulous this fall wearing last year's boots and skinnies with a new top. I promise.  As for the High Holidays, wear something great that will catch the attention of others if you get caught in a not-so-wonderful Rosh Hashanah sermon…