Permanent link
All Posts
The inner meaning of Jewish things
10/09/2015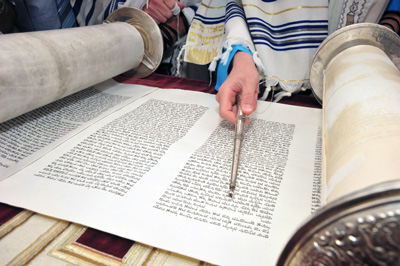 Yad (Torah pointer)
While they may look very different at first, most Jewish sacred or ritual items have something in common: They are containers. 
Many are receptacles for food or drink: a seder plate, a Kiddush cup, a challah board, a Rosh Hashanah honey pot. A tzedakah box is a receptacle for, well, tzedakah. And a hand-washing cup, naturally, holds water.
Some are containers for light, like candlesticks or a menorah or a Havdalah-candle holder. Some are containers for words, like a mezuzah or tefillin. Some are even containers for sounds, like a hollow shofar… or for scents, like a spice box.
Some objects are receptacles for our bodies, such as a kipah or tallit. And then we just "put our whole selves in" a sukkah. That's what's it's all about, after all.
A few Jewish accessories, granted, do not fit this paradigm. A dreidel doesn't hold anything, nor does a yad (Torah pointer) -- you hold them. And while you may have a woven holder for the lulav, a palm frond itself is not a container. But even in these cases, Jewish ritual objects are not just for looking at. They are for interacting with.
Still, most Jewish objects are containers. The need for physical interaction with these objects is a metaphor for the emotional investment required for a spiritual experience to occur.
In other words: In order for this Jewish thing to work, you're going to have to put something into it.