Permanent link
All Posts
02/17/2012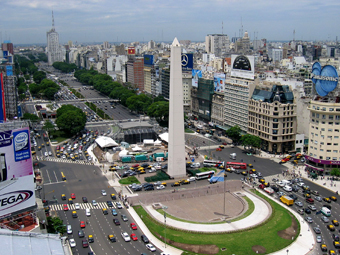 I'm inching toward 30. Not just yet, still have a bit more than a year to go, but I've been in an introspective mood lately. That's why I've been thinking about what I want to accomplish in life.
I've got some of the big things squared away (hopefully): a fantastic husband, a job I love, a city I can't get enough of.
But that doesn't mean that I've settled down completely. In a society full of "30 before 30," "10,000 places to visit" and "1,000 things to do before you die" lists, I'm considering jumping on the bandwagon and creating my own "Bucket List." My timeline is vague, and I'm sure the list will change in the next couple of years. 
I'm not about to bungee jump or train to climb Mt. Everest. I like adventure, just not that much adventure. The list germinating in my brain is comprised of more doable accomplishments.
For example, last summer I set out to run a 5K in under 30 minutes. For someone whose average mile time in high school gym class was more than 17 minutes, a 30-minute 5K would be quite an accomplishment. I trained for several months, and then ran three races in about two months. I improved by more than a minute at each, coming in at 29:46 at the Disco Dash in late August. The exhilaration of that race is indescribable.
Every time I put on the bright blue jersey I received that day, I remember running on the Lake Front path, past Diversey Harbor among a hundred others. I thought I was slow, people kept passing me. In reality, I hadn't run that fast (for me, anyway) for that long in any training session! More 5Ks are definitely in store (they'll help me lose the extra poundage from incubating a human - due in mid-May!).
Here are seven other things I'd like to accomplish:
1. Travel to Argentina and meet my large extended family there
2. Have three children
3. Read everything on my ever-expanding Goodreads list (150 titles and counting now)
4. Read, write and speak Spanish on a weekly basis
5. Open a café and bake up a storm
6. Take voice lessons
7. Travel around Italy
Do you have a bucket list? What's on it?