Permanent link
07/16/2014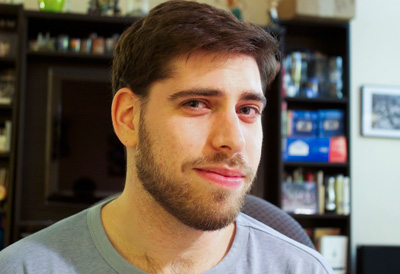 The Big Apple, The Big Easy, The Big Cheese. These are all words with the adjective "Big" before them. They also happen to be nicknames for cities. Except the cheese one. That's just a phrase about an abundance of cheese.  
Now, having lived in Chicago for over two years, (A fifth of a decade!) I've learned a few things about our glorious city that needs an adjective like "Windy" to describe it. Because I'm talking, of course, about The Windy City. You (probably) saw that one coming. It's in the title of the post after all. Well, Chicago is in the title, not the nickname so technically…eh, you get it. So what follows are some facts (sort of) about Chicago that you (probably) don't know about. More title references. I'm very clever.  
1. I got a new buzzer system in my apartment building that connects directly to my phone. See? You (probably) didn't know that.
2. It turns out Chicago is not The Windy City because of the wind. Or because of the politicians blowing hot air. It's the Windy City because of all the Cubs players swinging and missing. Like this joke.
3. Apparently during big storms, like the one we had a few weeks ago, my toilet takes it upon itself to do a great impression of Buckingham Fountain.
4. When it's a really hot day, The Bean gets very warm to the touch. On those days, I am the only one who appropriately calls it, "The Refried Bean."
5. It's incredible that we are getting the George Lucas museum. Because by putting him on display, this should prevent him from ruining any more movies.
6. Tom Skilling is not a fair weather fan.
7. There's a hidden tunnel to the Red Line underneath Macy's. All you have to do is bring a few sticks of dynamite.
8. Talking on public transit between the hours of 7:00 AM and 9:00 AM is a crime punishable by death (stares).
9. Becoming a Chicago pedestrian has made me a passive-aggressive walker because I aggressively pass people as I'm walking.
10. I have to watch out for places that say they are open 24 hours. Sometimes it's not in a row.
11. If a CTA bus doesn't come for a long time, fear not citizen, because eventually the choice of two buses at the same time will be made available. And what's great is that when I opt for the second bus, it'll pass the stop anyway!
12. We have Public Transit Stunt Trains!
13. When Wrigley Field opened in 1914, the only beer they served was Oldstyle. Back then, they just called it Style.
14. The Taste of Chicago is a lie. I got arrested for licking all of the buildings.
15. My parents still live in the suburbs.
16. Playing dodgeball has become incredibly easy for me; living in Chicago I have to dodge traffic and pedestrians.
17. In the city, I measure distance by time, not miles. And then I measure my gut by not measuring it, because I don't want to embarrass myself.
18. I no longer have a fear of public restrooms. It only took 20 years to get over because I was attacked by one when I was seven.  
If you (probably) enjoyed this list of 18 things, why not check out my other ones so you don't have to go back to work for another few minutes?
18 Reasons I'm Finally An Adult
18 More Reasons I'm Finally An Adult
18 Honest New Year's Resolutions
18 Things I Did not Write About For This Blog Post 
Goodnight everybody! (Probably)