Permanent link
And I'm in a philosophical mood
06/07/2012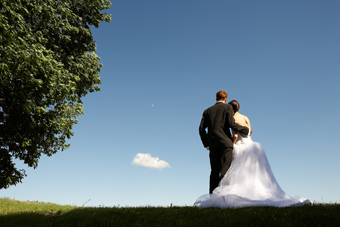 Two years ago, I wrote a blog post about entering a new life stage I referred to as "the stage where everyone I know is suddenly growing up and deciding to get married."
Almost a dozen weddings later, things haven't changed ...and I can add having babies to this stage.
The past few weeks in particular have been a whirlwind of wedding festivities. With several close friends getting married this summer, there hasn't been a week free of wedding activities. I just spent the last two weekends celebrating two dear friends' bachelorette parties in New Orleans and Colorado. Putting aside the serious toll these festivities have been taking on my bank account and all the travel time, I've really been enjoying this period in my life.
Who doesn't want to go on a trip with a dozen girls to NOLA? The saying, "What happens in Vegas, stays in Vegas," very much summarizes my weekend there. That and I finally discovered the best time to get beignets at Café Du Monde: 3:30am. You don't even have to wait in line for an indoor table!
On the other hand, the Colorado bachelorette party was anything but wild. My friend's mom and aunt were in attendance and the majority of our time was spent horseback riding, hiking, cooking, eating, playing board games and mainly, chatting.
It was nice to spend a few days out in the gorgeous wilderness with only women. Probably because my girlfriend's wedding was right around the corner, a lot of the conversations centered on men, life, relationships and marriage. My friend's mom shared her own marriage story. She dated her husband (of several decades) and actually broke up with him because he wouldn't propose. In the end, the time apart made him realize how much he needed her and the wedding happened soon after.
In my matchmaking world, I tend to focus on the beginning of relationships— the setting people up part. Even after almost six years into my own relationship, I don't often think about what it really takes to make a marriage last forever.
So all of this got me thinking about why people get married these days. Is marriage for that feeling of long-term commitment? For love? To have kids? Is it for legal reasons like equality? Is it for religious reasons? Or is it simply because it's something we all are supposed to do and it's fun to plan and throw a big party for friends and family?
I don't know what led me down this philosophical path, and I'm not sure I'm asking for marriage advice—  Sharna's post already did a nice job with that.
I saw an article earlier this week on The Huffington Post in which the author states that marriage before 25 should be illegal. The author got married at 24 and divorced soon after. While I don't agree with the legality part of her argument, I have to admit I do think marriage before 25 can seem premature and not surprisingly, often short-lived.
But what even defines a successful marriage? Is it length of time? Being together "forever"?
My best friend's parents recently announced they were divorcing after 41 years of marriage. They raised a family together and saw their kids into adulthood. They obviously shared a huge part of their lives together and now they are going their separate ways. Does that mean their marriage should be deemed a failure? Or in actuality, was it a great success?
Just some thoughts…feel free to share your own below. I'd be interested to hear what others have to say on this subject.
Next month I promise to be a bit lighter, and hopefully, I will have some good news to share on the doggy matchmaking front!