Permanent link
Chop Suey Gets a Makeover
12/13/2010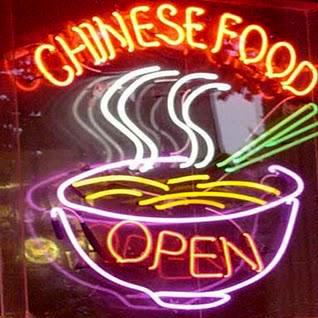 Forget the turkey, goose or other roasted items gracing the holiday table. We Jews have our own tradition for festive meals on Christmas; Chinese food! The history of Jews eating Chinese food on Christmas comes from the late 1800's when Chinese restaurants were typically the only places open on Christmas (many Chinese are Buddhist) and welcomed Jews who were looking for an outing on the Christian holiday. The Chinese restaurants also did not discriminate and allowed Jews to patronize their restaurants. Eating Chinese food was considered sophisticated and many New York Jews would frequent the restaurants eager to try something new and worldly. Eating Chinese food on Christmas was an easy endeavor as most non-Jews were at home enjoying their holiday dinners so reservations at the local Chinese restaurants were easily had. The Chinese do not mix milk and meat, in fact there are no dairy products at all in Chinese cuisine, so something resembling kashrut or "safe treyf "was attainable in the local chop suey establishments. 
While many neighborhood Chinese restaurants are not serving the unique and exotic flavors that tempted Jews years ago, I still crave the Asian delicacies. I am also never one to break with tradition and this year I will be firing up the wok in my home.
Revamped Modern Chop Suey
Chop Suey was once a Chinese dish that was made over in an effort to appeal to both Chinese and Western tastes. Chop suey or shap sui in Cantonese and za sui in Mandarin means assorted pieces. A sort of hash that is bound together with a starchy sauce-chop suey is currently passé. I am on a one-chef campaign to bring it back en vogue. Made properly, chop suey is fairly healthy dish. What is old is new again and chop suey is no exception, so I offer you my chop suey makeover for your Jewish-Christmas dinner.
Essential Sauce No. 1
1 cup chicken stock
1 ounce dried shiitake mushrooms
2 scallions, sliced thinly
2 cloves garlic, minced
2 tablespoons grated fresh ginger
1 star anise
2 teaspoons spicy Asian chili paste (optional)
¼ cup soy sauce
2 tablespoons sugar
2 tablespoons corn starch
2 tablespoons cold water
Chop Suey
3 tablespoons canola oil
1 tablespoon toasted sesame oil
8 ounces Chicken, turkey or beef, sliced thinly
8 ounces Fresh Shiitake mushrooms, stemmed and sliced thinly
4 ounces Oyster or other exotic mushrooms, sliced thinly
4 scallions, sliced thinly
1 tablespoon grated fresh ginger
3 cloves garlic, minced
½ cup Snow peas
½ cup Green beans, cut into 2 inch pieces
Canned baby corn, drained and rinsed
Bamboo shoots, drained and rinsed
1 small head of bok choy, chopped
Cilantro leaves and bean sprouts for garnish
1. Bring the chicken stock to a simmer and add the dried shiitake mushrooms, scallions, garlic, ginger and star anise and chili paste. Turn off the heat and allow the mushrooms to soften for 20 minutes.
2. Remove the mushrooms and slice them thinly. Add the mushrooms back to the chicken stock mixture. Add the soy sauce and sugar and bring to a simmer.
3. Whisk the corn starch in a bowl with cold water to make a slurry (thickening agent). Add the slurry to the sauce and allow the mixture to thicken. Season to taste with salt and pepper.
4. Heat a large wok or sauté pan over high heat. Add the canola and sesame oils. Add the chicken or turkey to the pan. Cook stirring frequently until lightly browned and cooked through. Remove the chicken from the pan and set aside. Add the remaining ingredients and stir fry quickly until lightly browned, but still leaving the vegetables crispy. Add back the chicken to the pan and pour some of the Essential Sauce over the stir fry.
5. Serve the chop suey over steamed rice and garnish with bean sprouts and fresh cilantro leaves.