Permanent link
10/21/2014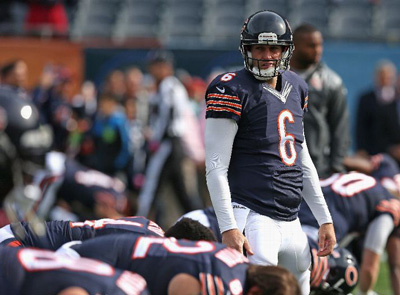 Well, one thing has stayed consistent at Soldier Field – the Chicago Blackhawks have still won more games on the lakefront in 2014 than the Bears.
The Bears' inconsistent season continued as expected (or not) on Sunday with a pitiful 27-14 loss at home to the Dolphins. The Bears are 0-3 and minus 7 in the turnover battle at home this season, and 3-4 overall.
It was an overall lackluster effort on offense. For a group full of offensive weapons and firepower, it's amazing to watch them consistently play with no urgency. They look relaxed out there, like they can just depend on their talent and assume everything else will just work out. Hell, we knew the defense wouldn't be great this year, but at least they play with passion out there! I'd much rather watch a less talented group play with fire under their asses than a talented group play like they don't need it – and that is exactly what the Bears have looked like on offense on multiple occasions this season.
Maybe we are starting to see that there is a reason Marc Trestman never got a head coaching job till now – like Thibs for the Bulls, sure he's talented, but he's close-minded. Yeah, Trestman is smart – the "Quarterback Whisperer," maybe, but it seems he just can't get it done, not as a head coach anyway. His game plans seem unprepared, he fails to make in-game adjustments, and he plays it safe, often to the Bears' detriment.
I've asked all year for this team to define themselves, to create and harness an identity. But the truth is, this is who this team is – a middle-of-the-road, underachieving, .500 team. They'll continue to give us false hope in certain games they aren't supposed to win, (I'm predicting a win next week at New England) and let us down in easy ones like they have against Buffalo, Carolina and Miami.
They aren't who we thought they were.