Permanent link
05/12/2015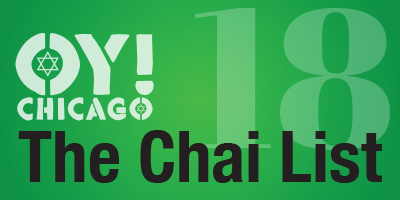 When new Emojis rolled out for the iPhone last month (including the Israeli flag!), we got to thinking – there aren't enough Emojis for Jews. Be it for the multitude of holiday greetings or just texting with your mother, a visual aid would make your conversation that much easier.
So we devised a list of 18 "Jewmojis" that we think need to exist, sketched them up, and provided "hypothetical" examples of how they could be used in conversation.
If you like them, share this post and let's get them made for real!
(Graphics by Alyssa Zeller and Rita Schoikhett)
1. Synagogue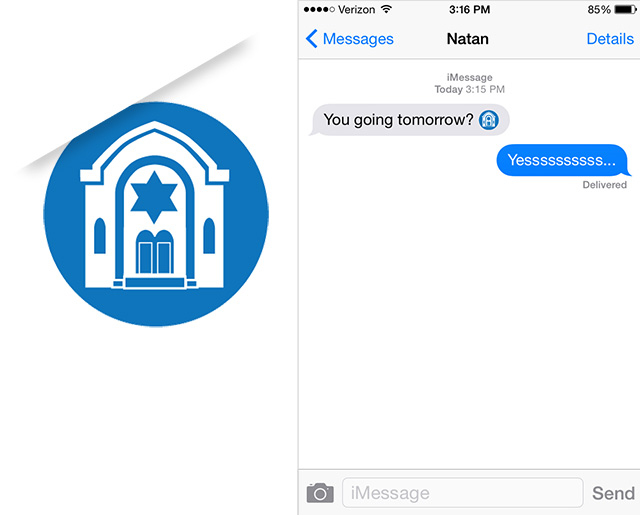 2. Bagel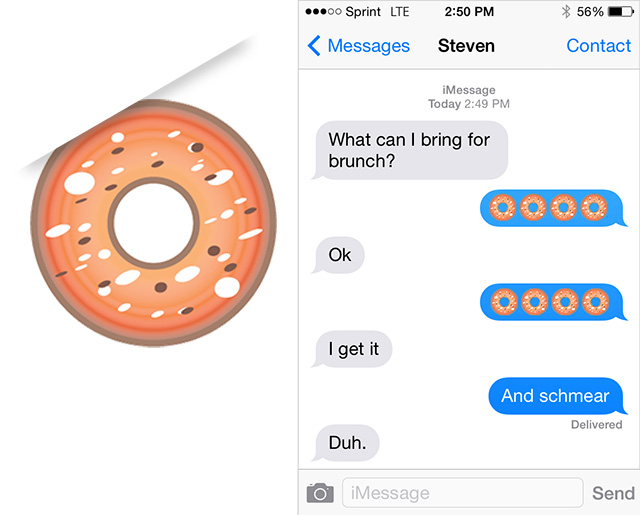 3. Falafel in a pita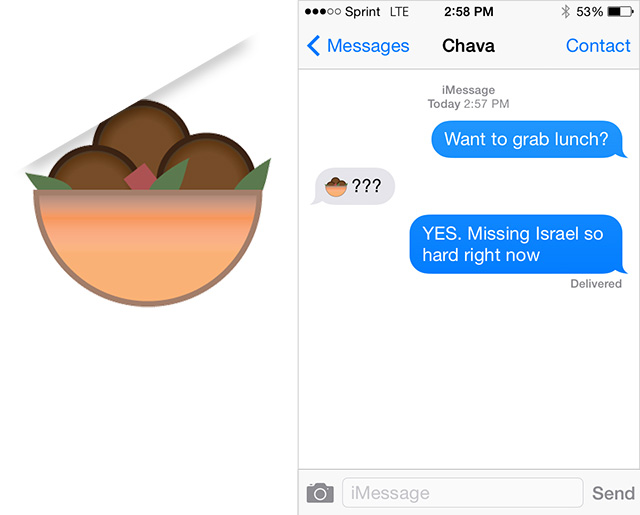 4. Matzo ball soup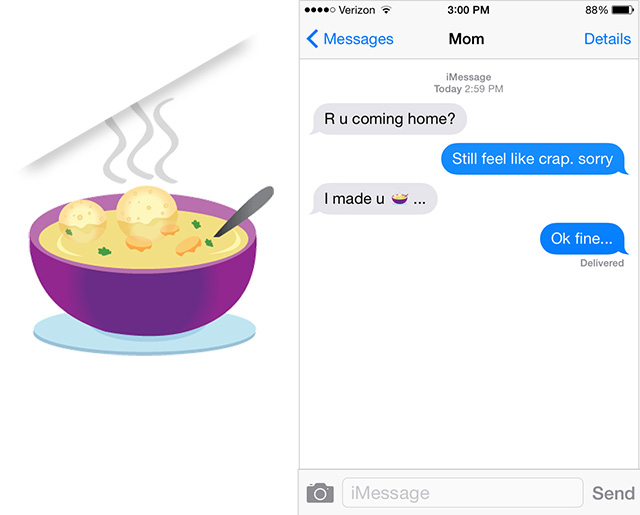 5. Kvelling mother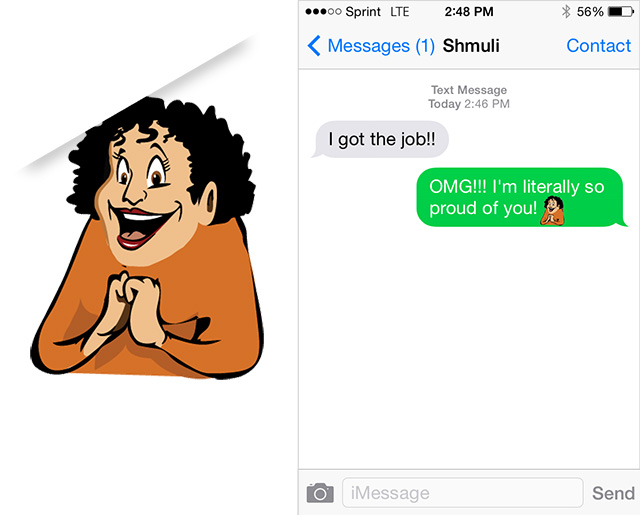 6. Smiley face with a yarmulke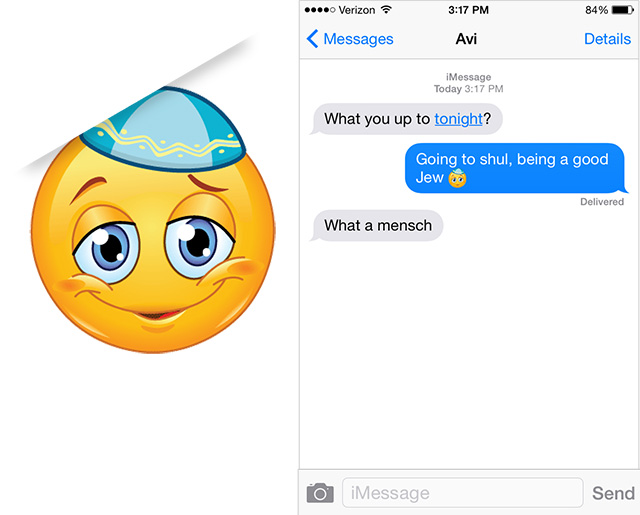 7. Torah scroll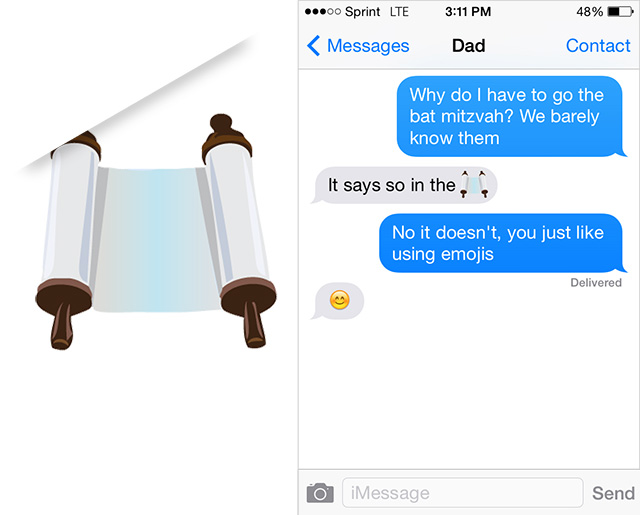 8. Shabbat candles and challah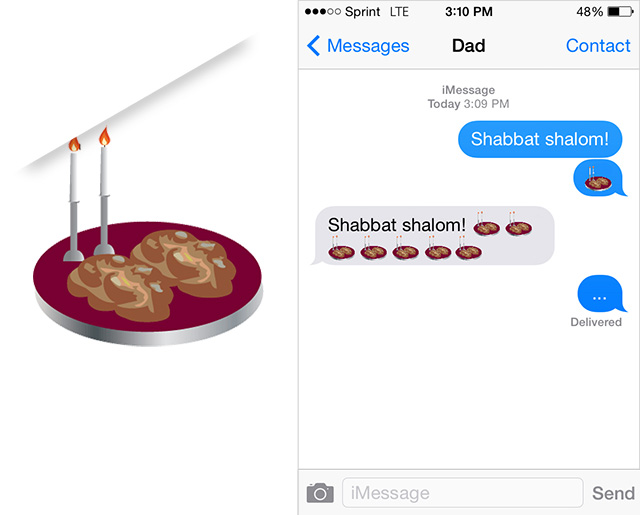 9. Matzah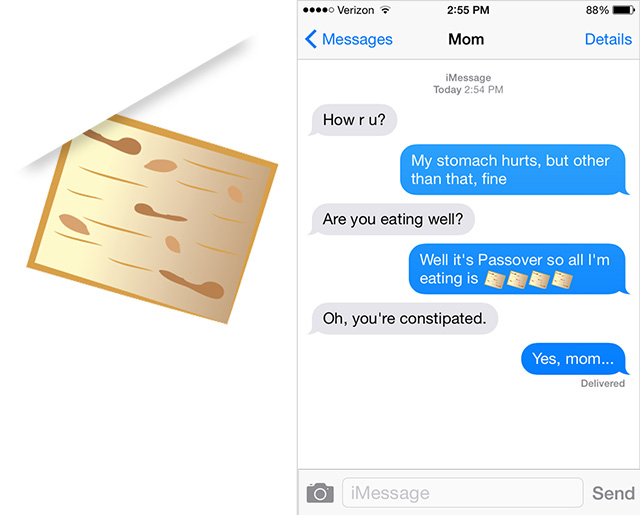 10. Hamantaschen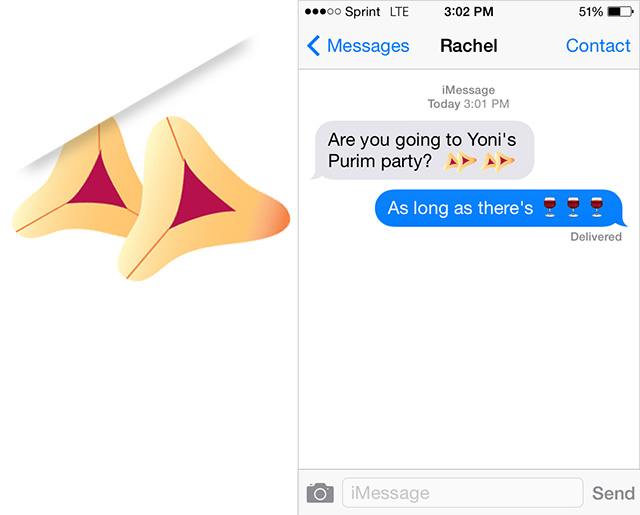 11. Menorah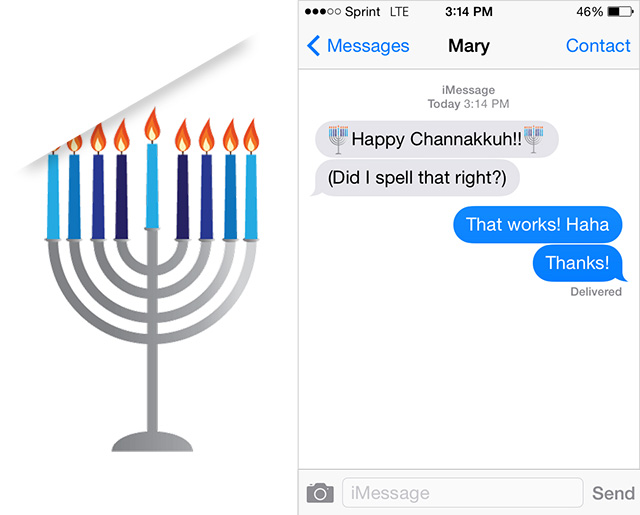 12. Israeli flag heart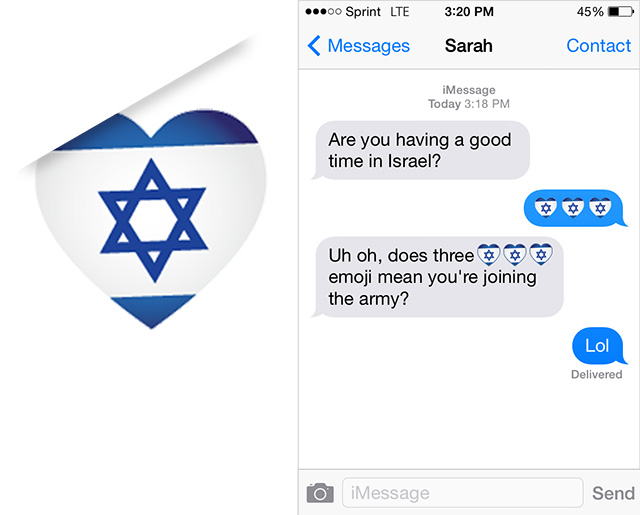 13. Israeli camel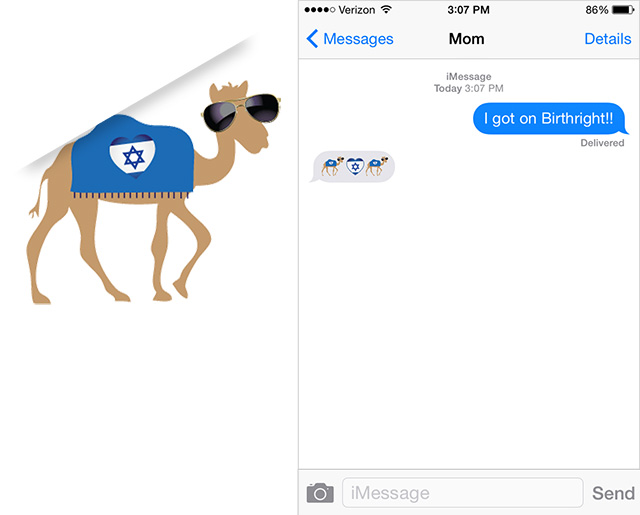 14. Chamsah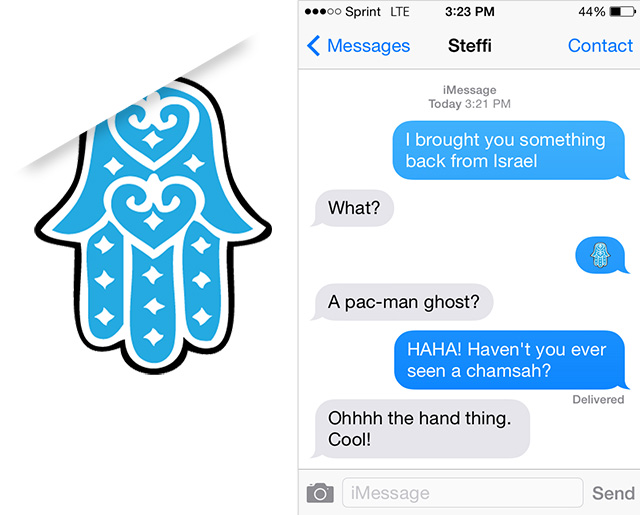 15. Chai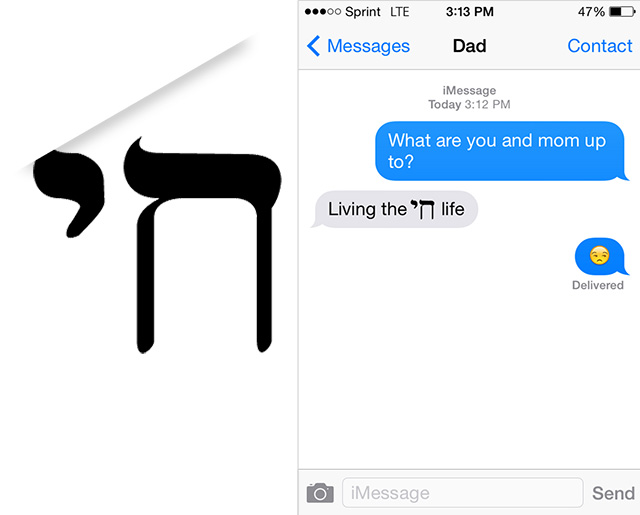 16. Shaming Bubbe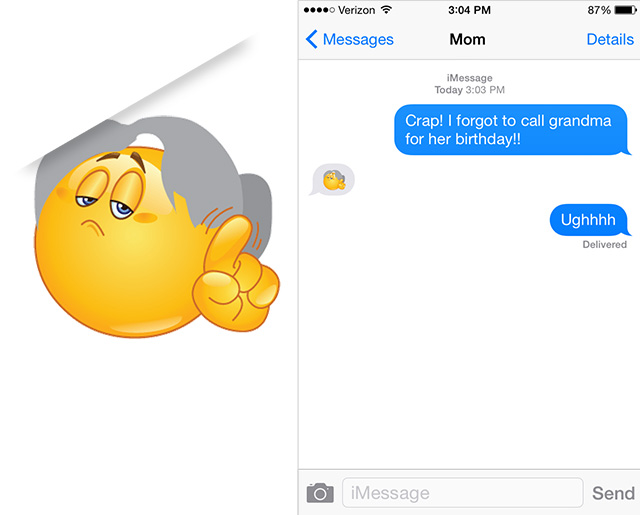 17. "Kein ahora!" (Puh Puh)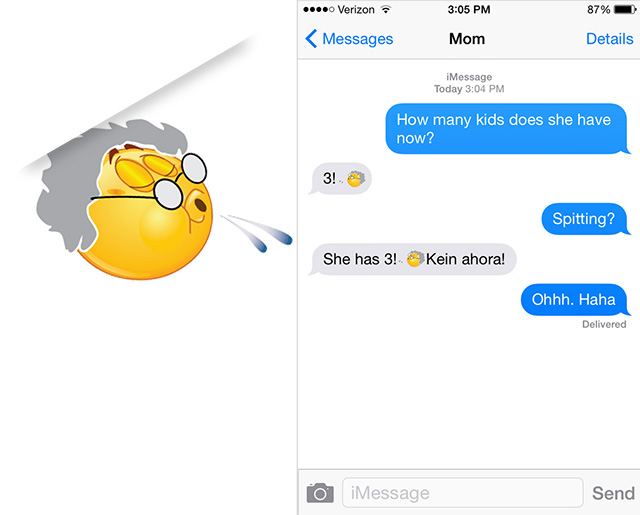 18. "Oy!"