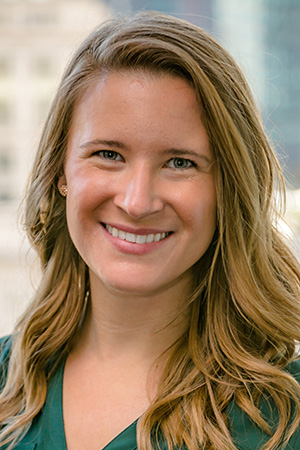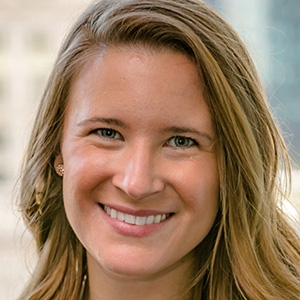 Lisa Wywrot provides compassionate care for critically ill people and their families in their most vulnerable moments and explores ways to improve treatments for and the experiences of people with traumatic brain injuries. She is a registered nurse working toward a Master of Science in Nursing while being an innovator, leader and mentor to others in her unit.
Lisa's care for others extends beyond the hospital too, as she mentors teen girls through Girls on the Run, promoting healthy living and confidence. Her volunteer work with Simply from the Heart helps restore the self-image of terminally ill cancer patients and her fundraising for Ronald McDonald House Charities help families in crisis meet basic needs.
As a frequent marathon runner, Lisa has a penchant for races that allow her to benefit these causes, making her a true Mensch in Motion, which is also a JUF volunteer program that of course she's participated in.
Age:
30
Primary gig:
Professional Intensive Care Registered Nurse, Nurse Researcher
On the side:
Marathon runner (I've run the Chicago Marathon eight times), yogi, traveler, philanthropist and aspiring acute care nurse practitioner
Relationship status:
In a fun and loving relationship
Celebrity doppelganger/who would play you in a movie:
Jennifer Lawrence
Something most people don't know about me:
Music has always been a big part of my life as I played the French horn regularly from grade school throughout college – and still nowadays here and there. I have also written a brass quintet that has been performed.
If time and money were limitless, I would:
Still be a nurse! Sharing my knowledge with new nurses and patients alike, while also learning myself each day is such a rewarding experience … Although, I'd work a few less days per month and instead, travel the world to gain new insights of different cultures and explore beautiful destinations more often. I would love for many of these trips to be medical mission based, to help underserved populations throughout the world.