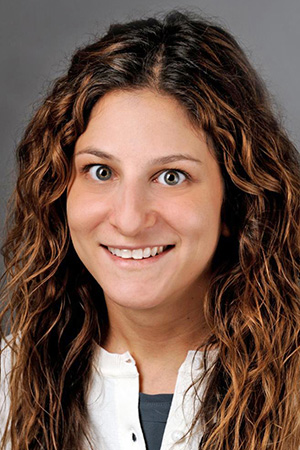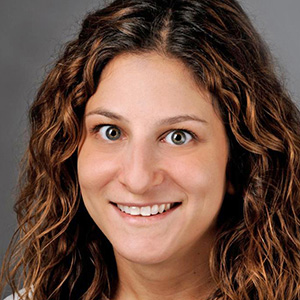 Supporting immigrants and refugees is personal for Jessica Schaffer. Both sets of her grandparents, and her mother, were resettled as refugees after the Holocaust. 
Now, as director of HIAS Chicago, Jessica works tirelessly to support today's refugees and immigrants by fighting for their rights and securing aid. "These experiences feel acutely personal," Jessica says. "I am who I am because of my family's history, and I owe everything I have not only to them but to the people who helped them. In all of their names, I give back."
Jessica also spearheaded the multi-denominational, Congregational Co-sponsorship movement, which brings communities together to welcome incoming refugee families and ease their transition into American life. Previously, she worked at Heartland Alliance, Jewish Child & Family Services and spent her year in the AVODAH Jewish Service Corps at the Ethiopian Community Association of Chicago. She's also a proud Canadian and a mom-to-be!
Age:
32
Primary gig:
Director of HIAS Chicago, Jewish Child & Family Services' Refugee Resettlement and Immigration Legal Services Program
On the side:
Ice cream aficionado
Relationship status:
Married and expecting our first child this fall
Describe yourself in 10 words or less:
"Though she be but little she is fierce." – Shakespeare
Celebrity doppelganger/who would play you in a movie:
I've gotten Barbara Streisand (I don't see it!) and Sarah Jessica Parker (which I can totally get on board with). Frankly, when I look in the mirror, I see Beyoncé.
How do you Jew in Chicago?
I spend many evenings and Sunday mornings in synagogues and other Jewish spaces talking about the global refugee crisis and the Jewish call to action. I connect Jewishly when I engage with others around issues of social justice.