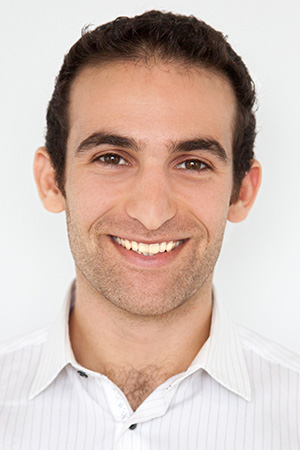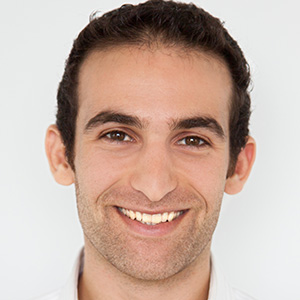 Whereas most of us are active consumers of cool gadgets, Daniel Meer designs and creates them; he's passionate about things that make our lives easier and more efficient. Daniel recent started at Google after many years at Motorola engineering technology for the Moto 360 smart watch among other products.
But Daniel has really made his mark on the community by designing meaningful Jewish programs and experiences through Moishe House. A former resident of Old Town Moishe House, Daniel organized Shabbat dinners, programs and special trips. Uniquely, he helped Moishe House build partnerships with for-profit businesses, especially ones that tie into his passion for outdoor adventure and rock-climbing. 
Although he's currently focusing on his master's degree, Daniel has also been involved in leadership roles with the Jewish Education Team and the Jewish Relief Agency and has a Certificate in Jewish Leadership from Spertus Institute.
Age:
27
Primary gig:
I'm a Mechanical Design Engineer for Google and part-time Master in Product Design and Development Management student at Northwestern.
On the side:
I'm an avid climber, biker, hiker, and just generally love being outside. In the last year I have given presentations on rock and ice climbing trips at The North Face Store, Arcteryx Store, and Brooklyn Boulders Chicago.
Relationship status:
In a relationship
Describe yourself in 10 words or less:
Creating meaningful things that are new, unique, and difficult
How do you Jew in Chicago?
I love bouncing between Moishe House, JET, and Chabad along with all the amazing Shabbat dinners that pop up at friends' apartments and in parks (thanks to Moishe House Without Walls and One Table!)
Chicago's Jewish community in 10 years:
Chicago's Jewish Community will continue to be incredibly diverse, strong, welcoming and an incubator for new initiatives and programs. There are so many opportunities to be engaged and it's always wonderful to see all the hard work everyone invests into our community!